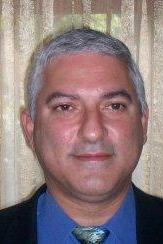 Software maker Fee Technology Inc. is tripling the size of its headquarters with a new location in Northwest Austin.
The company is relocating to another Synergy Plaza building on Jollyville Road later this month with plans to double its workforce during the next 12-18 months as it diversifies its target customer base beyond veterinary services, company executives said. Fee Technology, founded in 2007 in Tulsa, Okla., developed business management software called Profit Solver, which is designed to enable service-based businesses to reduce costs by identifying where it is saving and losing capital, President Dan Zalta said. The software package costs between $8,000 and $16,000, depending on the size of the client. The company relocated to Austin last year and now employs 11 workers.
Globally, the market for business intelligence software was estimated to reach $13.8 billion last year, a 7 percent increase compared with 2012. It's projected to reach $17.1 billion by 2016, according to Connecticut-based Gartner Inc. (NYSE: IT). Zalta said the software is designed to enable users to calculate exactly how much revenue and profit is being generated through inventory, labor, and equipment. It targets service businesses using a profit percentage set by the end user, then calculating fees that ensure that the business recoups expenses to reach the profit goal, according to a company news release. Fee Technology is self funded and Zalta said he plans to continue its grow without outside investors such as venture capitalists.
Company executives said they have identified 150 industries that could use the Fee Technology software that's already been tested by the veterinary clients. The broad spectrum of prospective users puts Fee Technology in a position of strength, Zalta said. "This is our breakout period," he said. "Our growth is wide open."